Michael Jordan Inspirational Quotes
Michael Jordan Quotes:
Biography of Micheal Jordan: When it comes to basketball Michael Jordan and Kobe Bryant are two names that you just can't forget. Not only was he a professional Basketball player but he is also a successful businessman and the owner and chairman of Charlotte Hornets. Born February 17, 1963, in Brooklyn, New York he was the 4th child of the five children his parents had. He had two older brothers, one older sister, and one younger sister.
Achievements:
Micheal started his athletic activities in school where he played basketball, football, and baseball as well. During the sophomore year he tried out for the varsity team but because of his height at the time being 5'11 he was rejected as he was deemed too short to play basketball. This rejection only motivated him to work harder to prove himself and so he tried out for the junior varsity squad and he made the team. He scored and tallied various 40 points game and when he grew four inches taller he finally made the varsity roster team. His average throughout the 4 years of varsity games was 20 points per game.
Schooling:
When he was senior he got selected to the McDonald's All American team. Once he passed out from his school a lot of colleges offered to recruit him for the basketball program like Duke, North Carolina, South Carolina, and Virginia, etc. In the year 1981, he accepted the basketball scholarship to North Carolina where he graduated with Major in Cultural Geography. Michael left his college 1 year prior to when he was scheduled to graduate to enter into the 1984 NBA draft. He was selected by the Chicago Bulls. Jordan did return to North Carolina in the year 1986 to complete his graduation.
Career Starts:
During his first season in NBA, his average was 28 points per game approximately which made the fan-favorite even in the opposing arenas. He was just a beginner only one month into his professional basketball career when was featured on the cover of the Sports Illustrated with the headline saying 'A star is born'. He was also selected as the All-Star starter by fans and supporters in only his rookie season. Since he rose so quick to fame it irked a lot of people to the point where players won't pass him the ball in the games but nothing stopped him and still was voted as the rookie of the year. His second season was cut short because of a foot injury but he recovered and resumes his career.
Michel Jordan is a true living legend in the history of Basketball. He has won numerous awards and is still ruling over the hearts of people even after retiring from the game. Below are some of Michael Jordan's most popular quotes.
 1. Michael Jordan best quotes with pictures.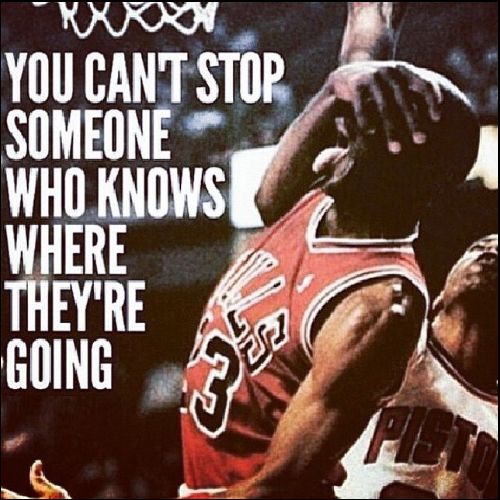 "If you quit once it becomes a habit. Never quit !"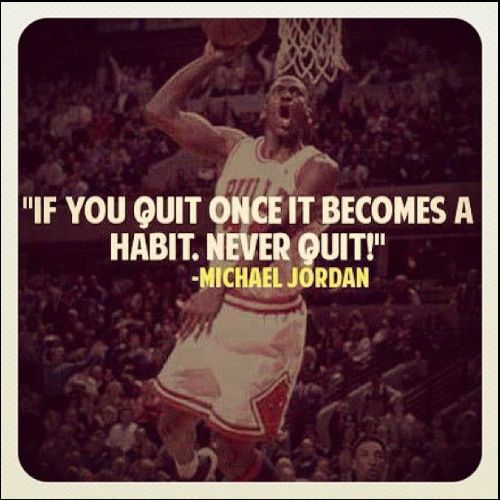 ---
"I've failed over and over and over again in my life and that is why i succeed."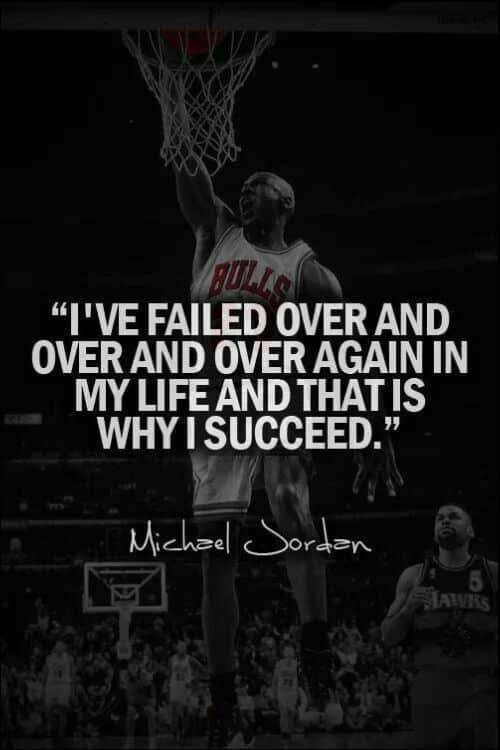 "Even when I'm old and grey, I won't be able to play it, but I'll still love the game."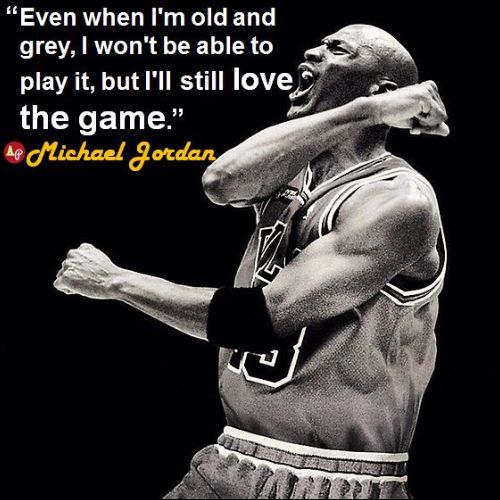 "No matter how good are you are, always keep working on your game."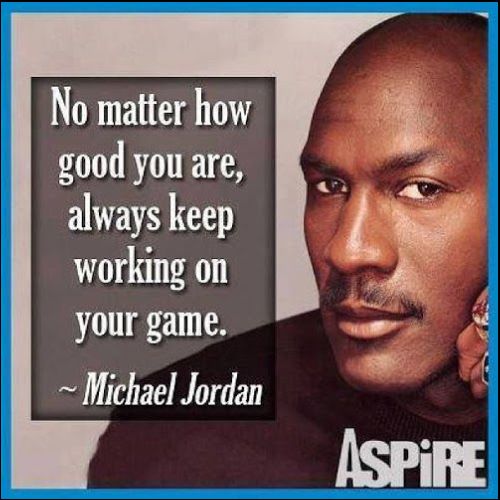 "Some people want it to happen, some wish it would happen, others make it happen."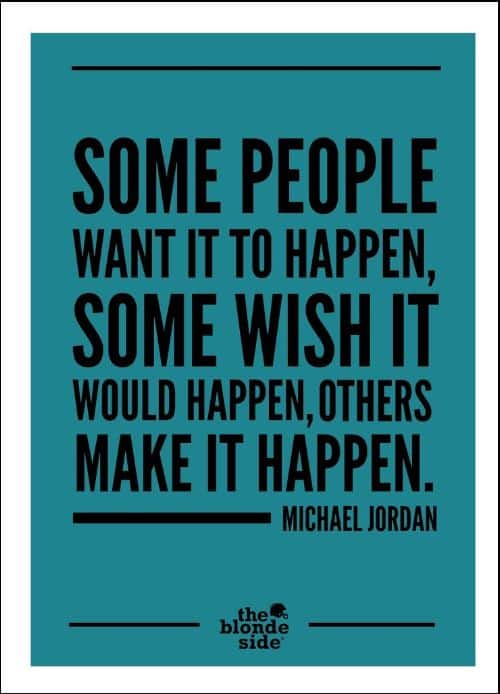 "You have to expect things of yourself before you can do them."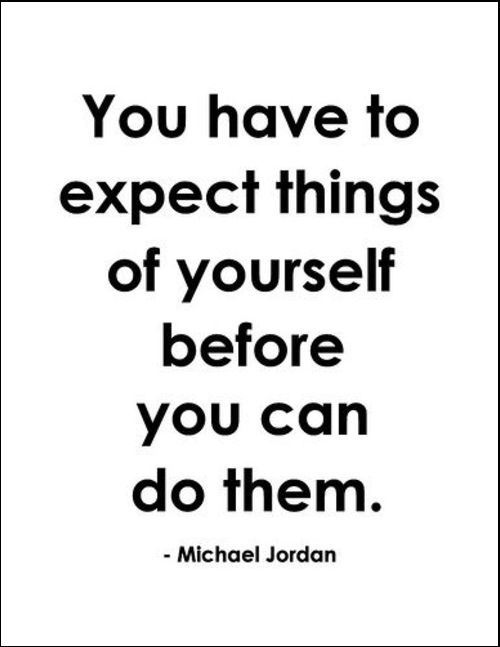 "Obstacles don't have to stop you. If you run into a wall, don't turn around and give up. Figure out how to climb it, go through it, or work around it."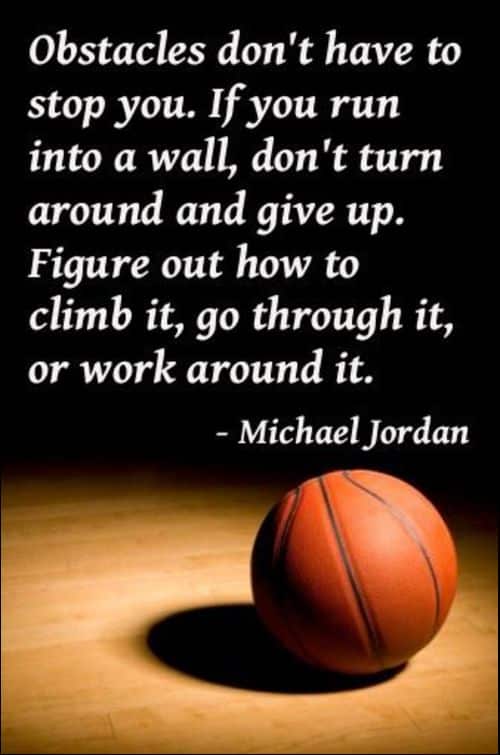 "you must expect great things of yourself before you can do them."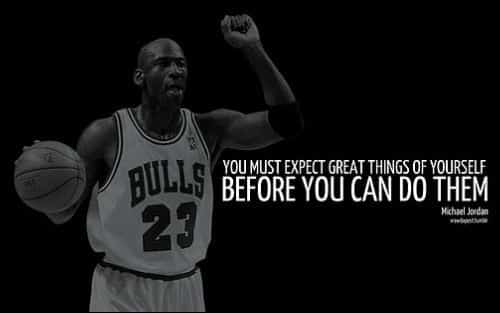 "What is love ? Love is playing every game like it's your last."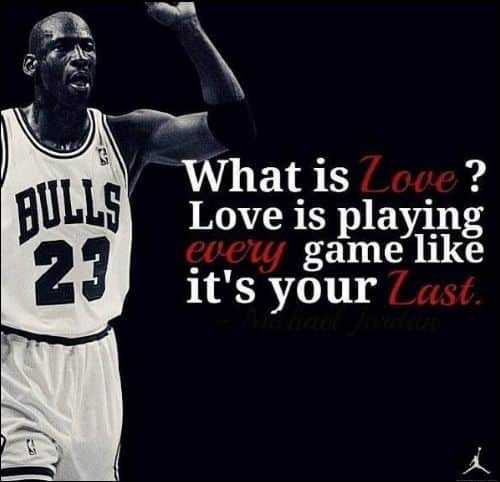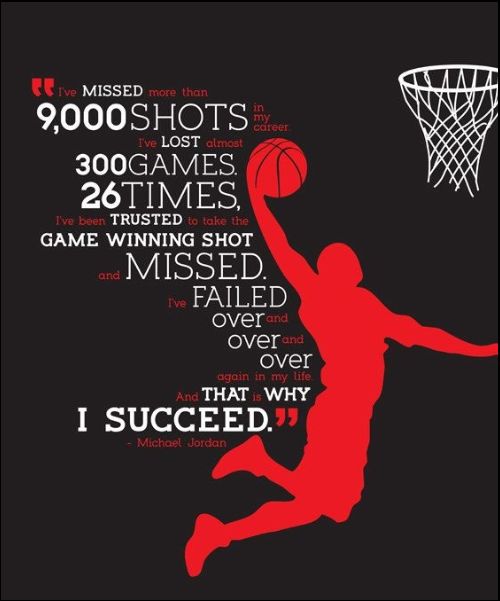 "To learn succeed, you must first learn to fail."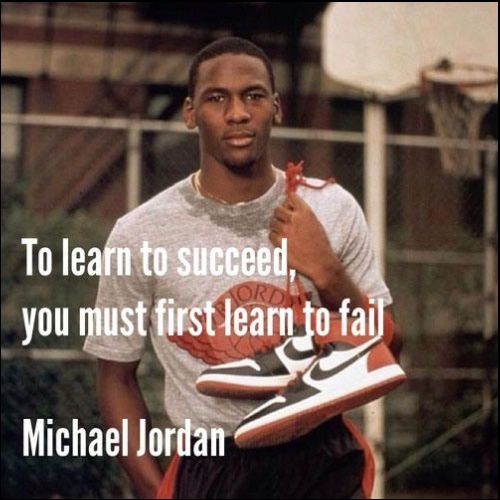 "All I knew is that I never wanted to be average."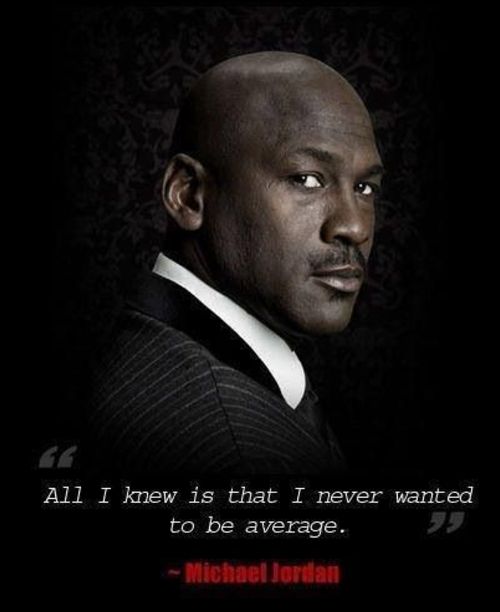 "I've failed over and over and over again in my life and that is why I succeed."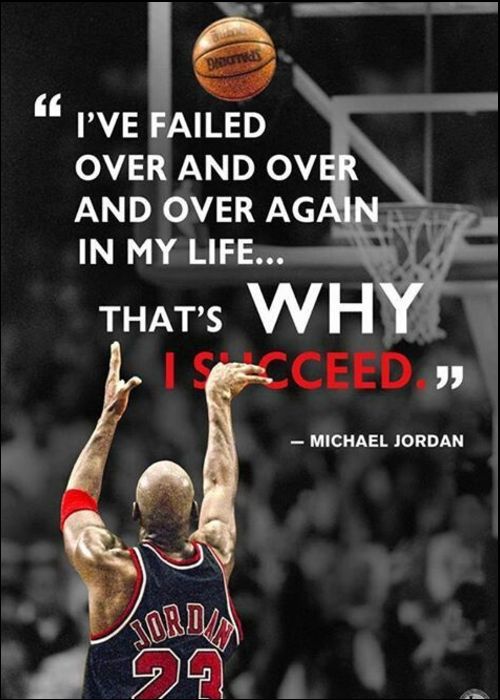 "I'm not out there sweating for three hours every day just to find out what it feels like to sweat."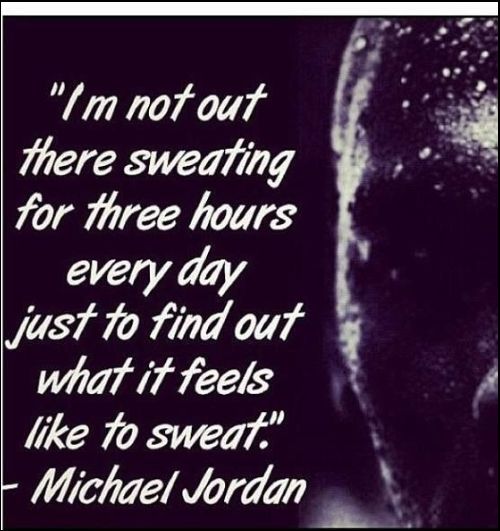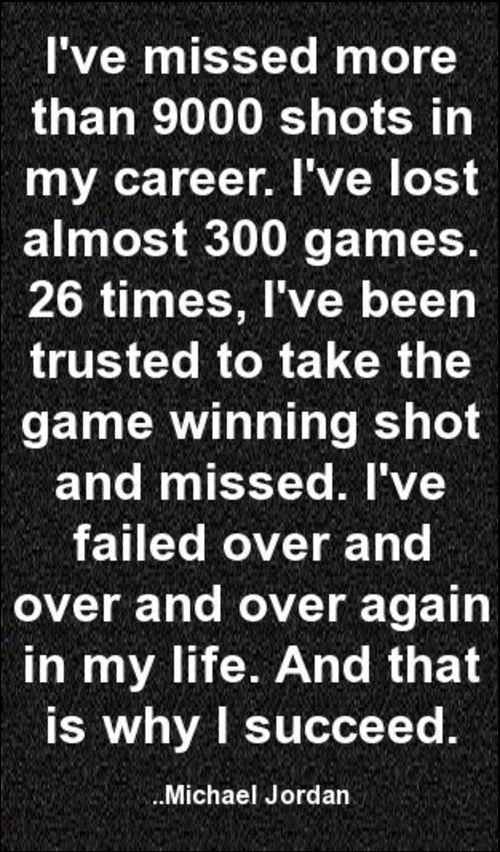 "Never say never, because limits, like fears, are often just an illusion."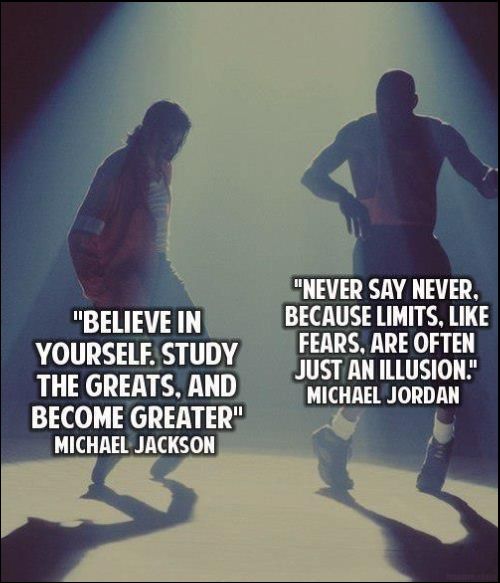 "Never say never, because limits, like fears, are often just an illusion."
"It's not about the shoes. It's about what you do in them."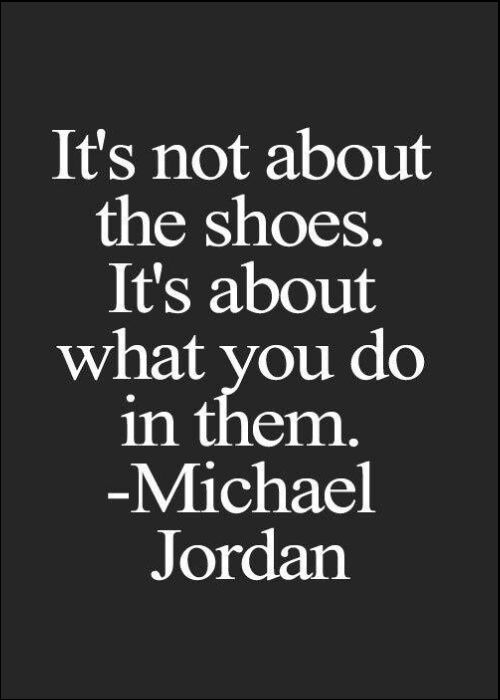 "I've always believed that if you put in the work, the result will come."
"I never lost a game, I just ran out of time."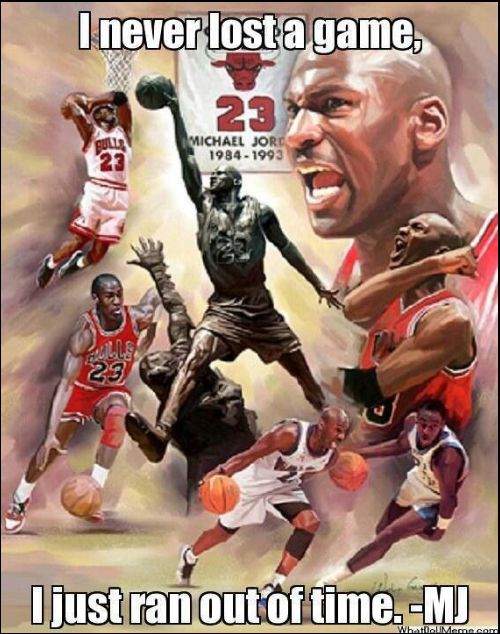 "The more you sweat in practice the less you bleed in battle."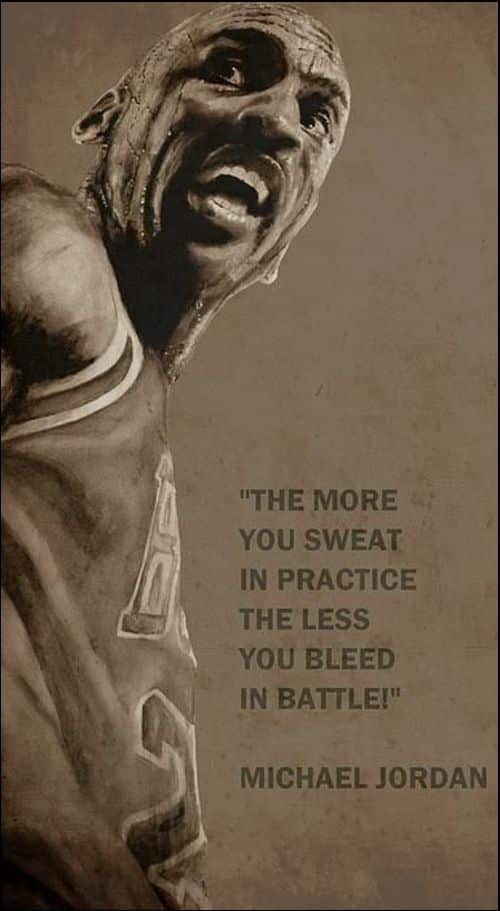 "Talent wins games, but teamwork and intelligence wins championships."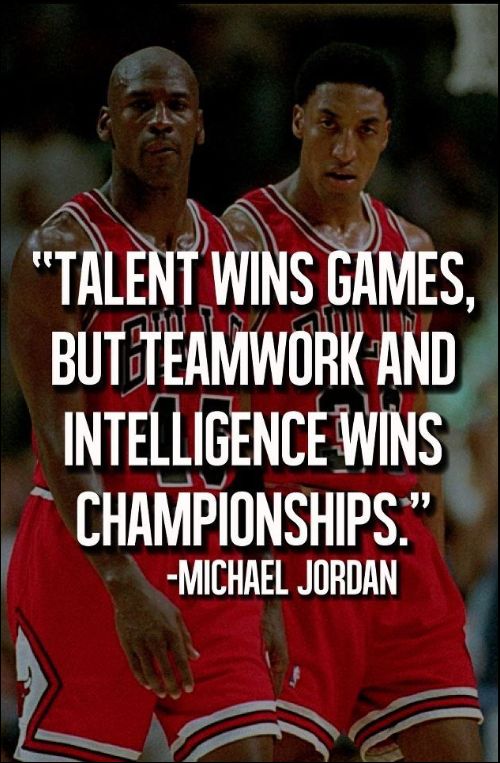 "I can accept failure, everyone fails at something. But i can't accept not trying."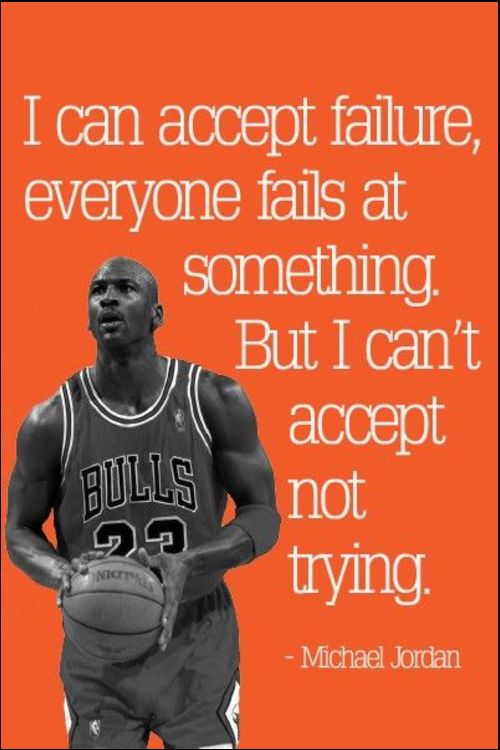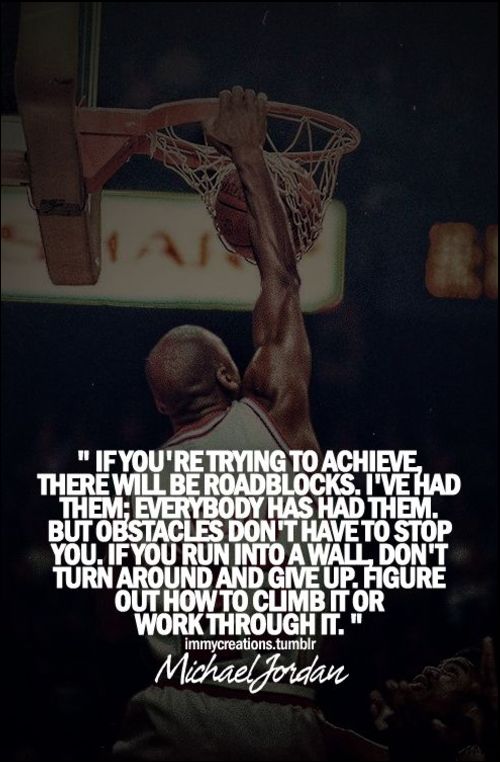 "You always wonder, especially in my profession what it would be like  if I had to play against myself."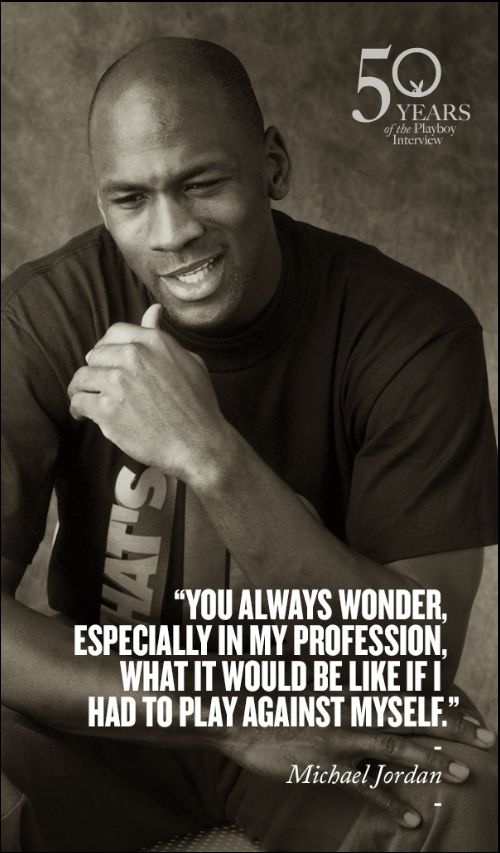 "Never say never, because limits, like fears, are often just an illusion."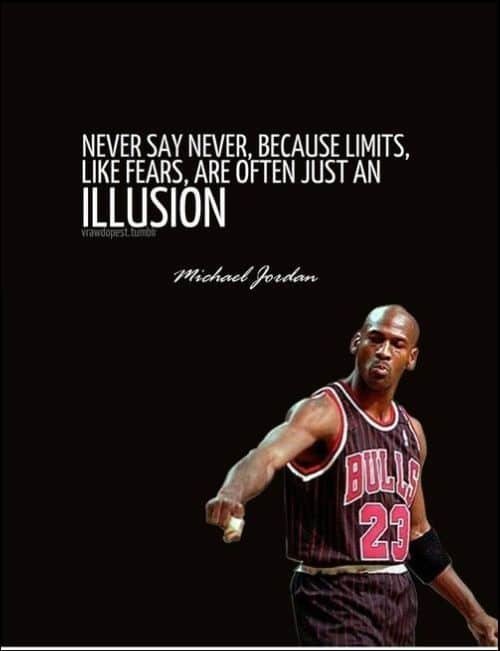 "Love is playing every game as It's your last."
From 1986 to 1987 he has the most significant NBA season. Not only did he become the second player to score 3000 points in a single season but also he upped his defensive game as well and scored a record 200 steals and 100 blocks in a season. In the year 1993, he retired from the game officially. He stated that he didn't have the desire to play the game anymore and his father's murder was also a major reason for his decision.
So these were some of his best quotes with pictures. Check out our other related articles like inspirational quotes and motivational quotes or workout quotes.