Amelie (Le Fabuleux Destin d'Amelie Poulain) Quotes .
Amelie Movie Quotes: Amelie is a French romantic comedy movie about a young girl. The story is set in Montmartre (France) and tells about the life of a young shy waitress named amelie poulain who tries to change things, help others and while doing so find true love.
Introduction
Amelie (Le Fabuleux Destin d'Amelie Poulain) or The Fabulous Life of Amelie Poulain was one of the most well-received French movies and it is appreciated by both general audiences as well as critics. It won four Cesar awards & two Bafta awards and as well as nominated for five Academy awards.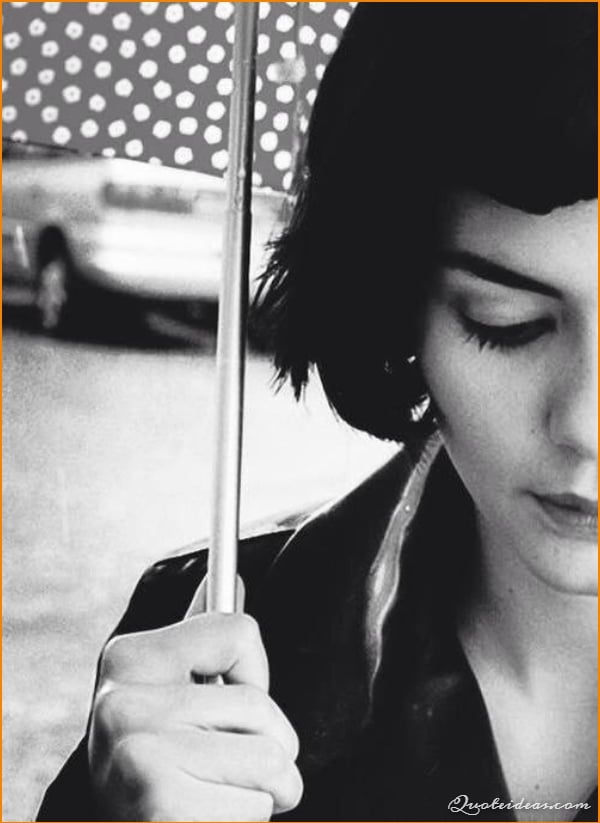 Amelie is a lonely girl and had a Goldfish as a pet but when the fish attempted to suicide by jumping out of the fish bowl it breaks her mother's nerves so she had to leave the fish in the pond.
Her mother was killed by a tourist who jumps from a building and hit her which results in her death. Amelie has an incredibly imaginative sense and a troublesome personality.
She is raised by her father. Now, she is 18 years old and working in a cafe as a waitress. where she used her own sense of justice which leads to some funny and emotional moments.
she then meets Nino a quirky young man and she fell for him but didn't express her feelings instead she plays a game of hide and seek where she leaves bits of information for him. And in the end, finally, they met and spend a romantic night together.
Here we collect some of the 30+ best quotes from Emelie's movie. Please take a look at these quotes and pictures, and share them with others.
"You'll never be a vegetable, even artichokes have hearts."(to Collignon, the greengrocer – Amélie Poulain, 'Amelie
"I hate the way drivers never look at the road in old American movies." – Amélie Poulain, 'Amelie
"I am nobody's little weasel."
"We pass the time of day to forget how time passes."-Hipolito, 'Amelie'
"Luck is like the Tour de France. You wait, and it flashes past you. You have to catch it while you can."- Raymond Dufayel, 'Amelie'
"My little Amélie, you don't have bones of glass. You can take life's knocks. If you let this chance pass, eventually, your heart will become as dry and brittle as my skeleton."– Raymond Dufayel, 'Amelie'
"Joseph: You're gorgeous when you blush. Like a wildflower. – Georgette: It's my dyspepsia." –'Amelie'
"The fool looks at a finger that points at the sky." – The Sacré-Coeur Boy,'Amelie
1. Amelie Movie Quotes with pictures.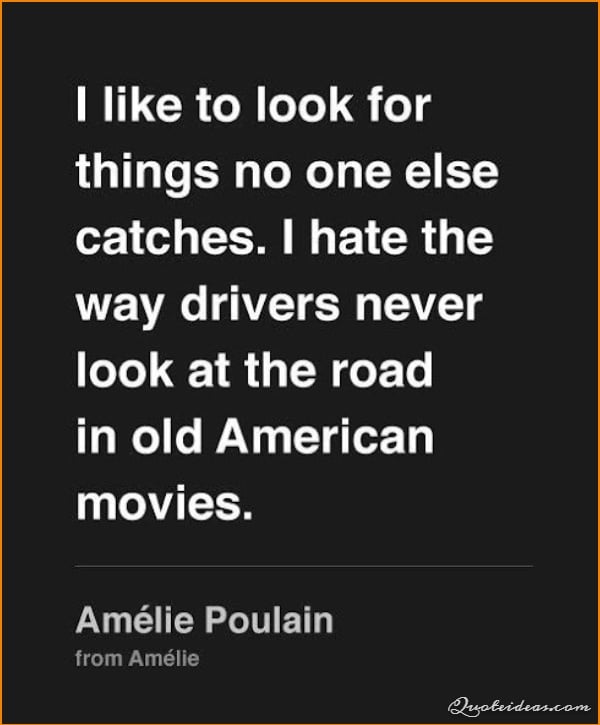 ---
2. Amelie's popular sayings from the Movie.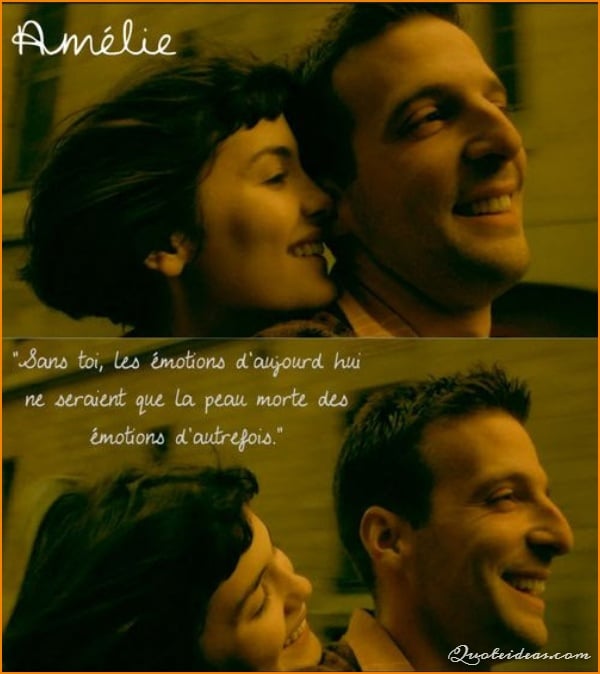 ---
3. Amelie Movie Quotes in French.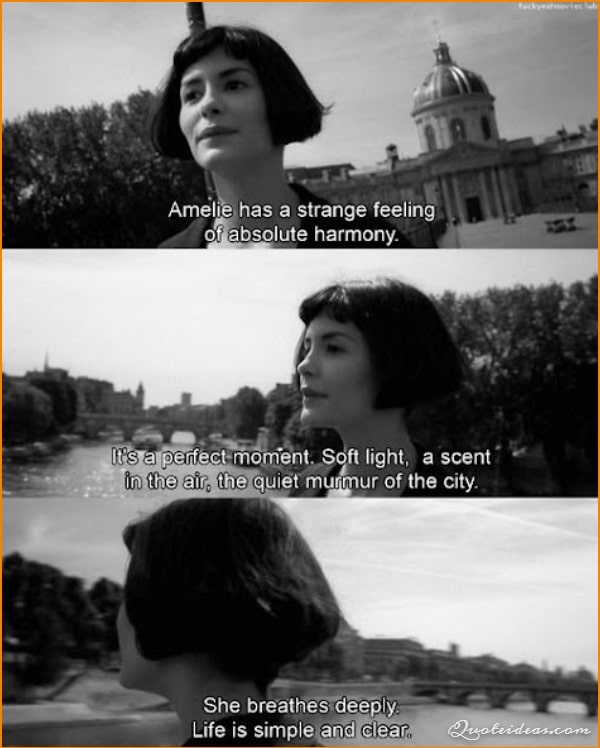 ---
4. Famous quotes from Emelie's movie.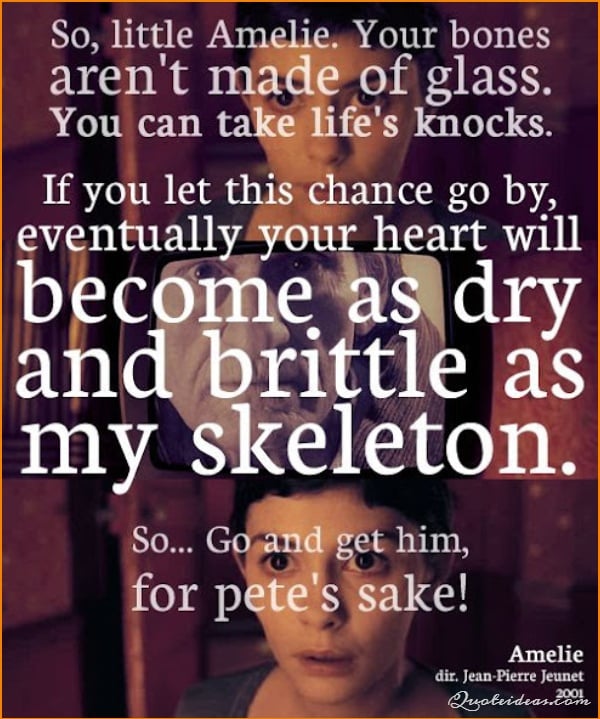 ---
5. Amelie loves quotes in French.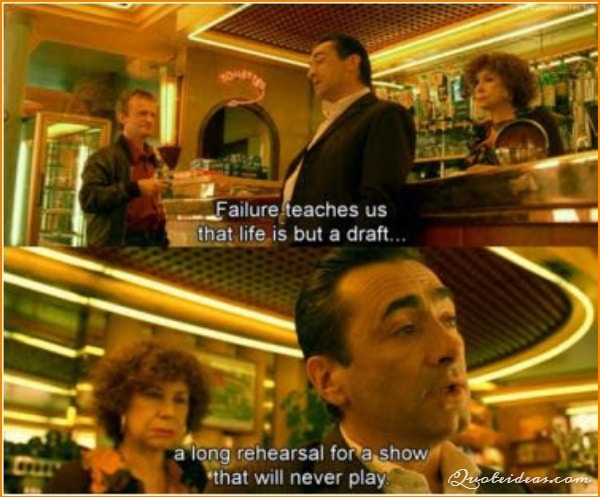 ---
6. Amelie dream quotes.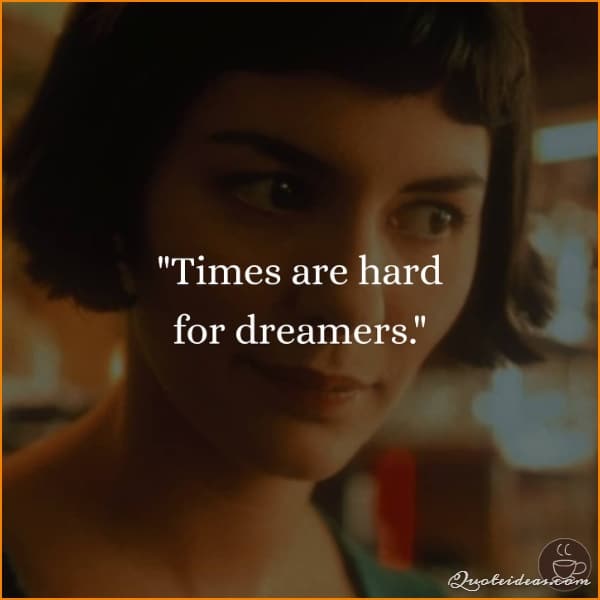 ---
7. Amelie's best quotes from the movie.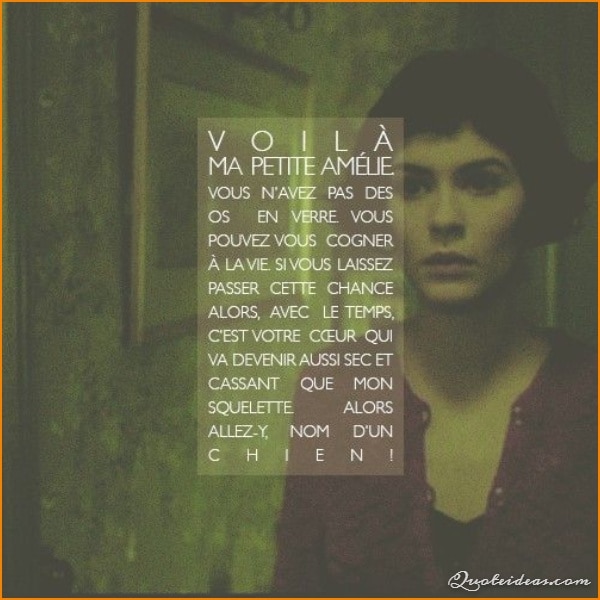 ---
8. Best quotes from Emile movie.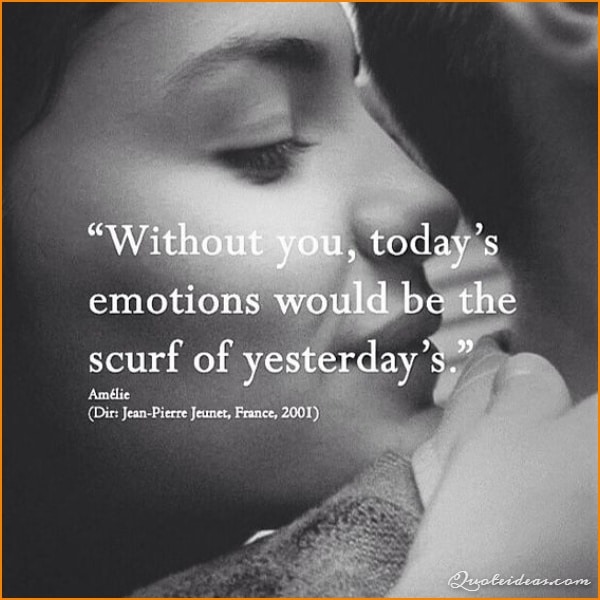 ---
9. Amelie quotes about love.
---
10. Beautiful quotes from Emelie.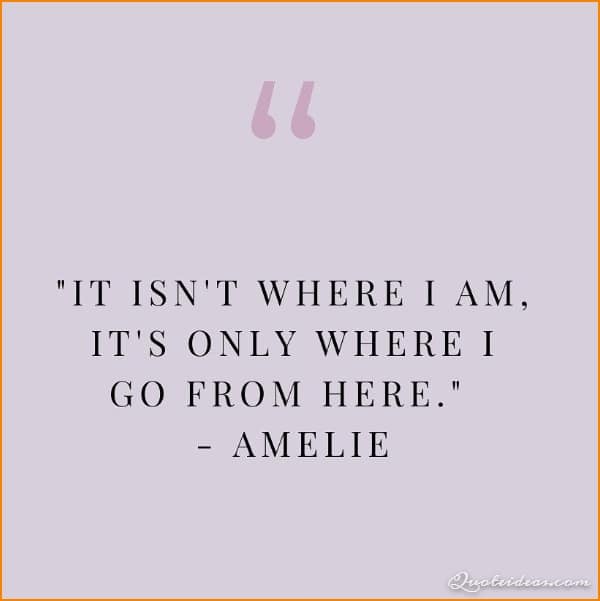 ---
11. Amelie dialogues from movies.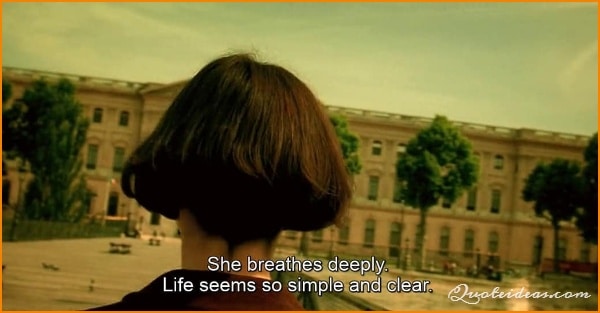 ---
12. Amelie Hope quotes.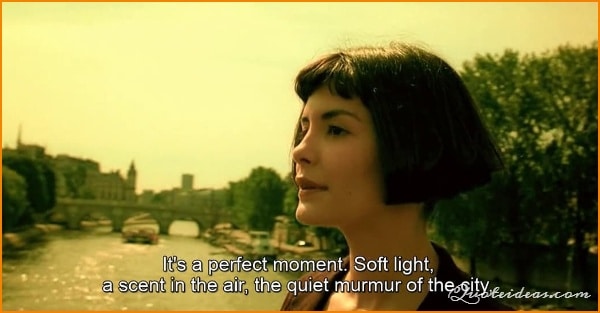 ---
13. Amelie quotes dreamers.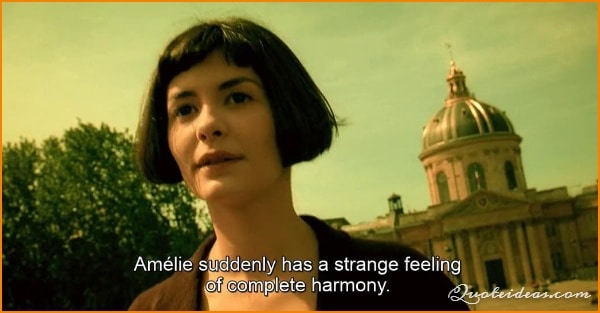 ---
14. Amelie Movie Quotes with pictures.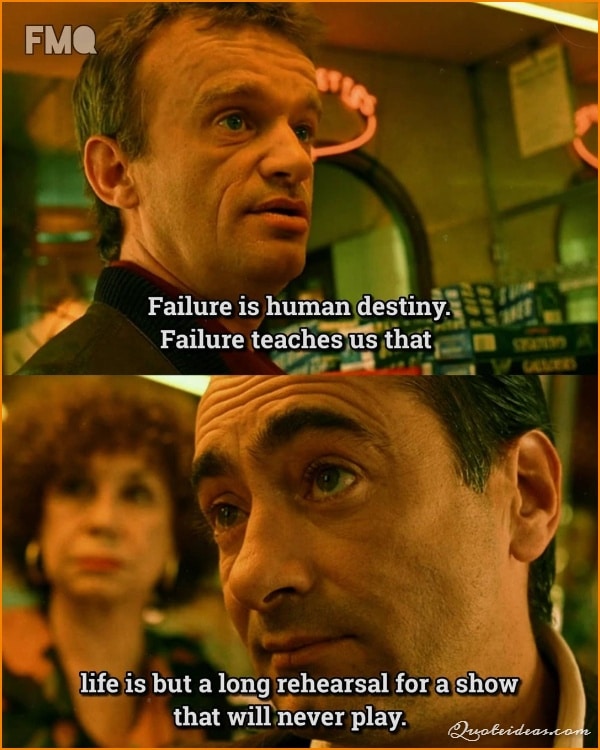 ---
15. Amelie's Movie Quotes about miracles.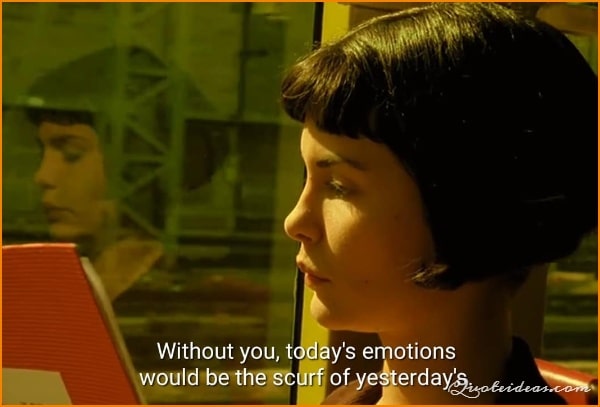 ---
16. Amelie Movie Quotes. with images.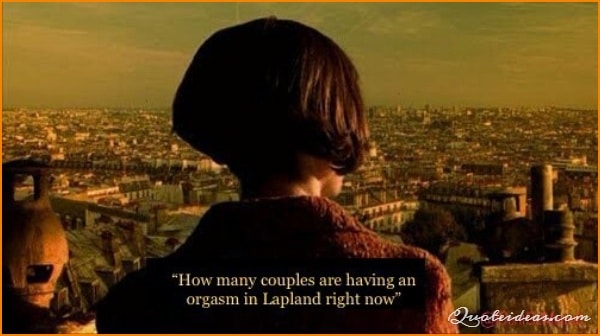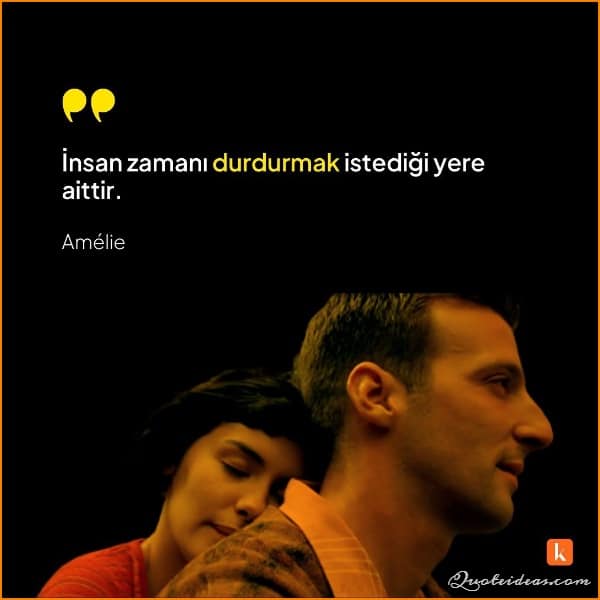 Also, Check Out the best 40+ Eternal Sunshine of the Spotless Mind quotes here.
"I had two heart attacks, an abortion, did crack… while I was pregnant. Other than that, I'm fine." (to her father, who is not paying attention) – Amélie Poulain, 'Amelie'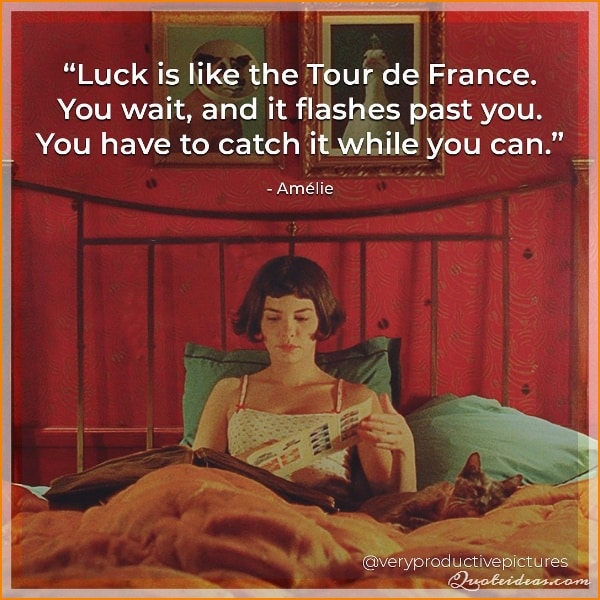 In such a dead world – Amelie prefers to dream. "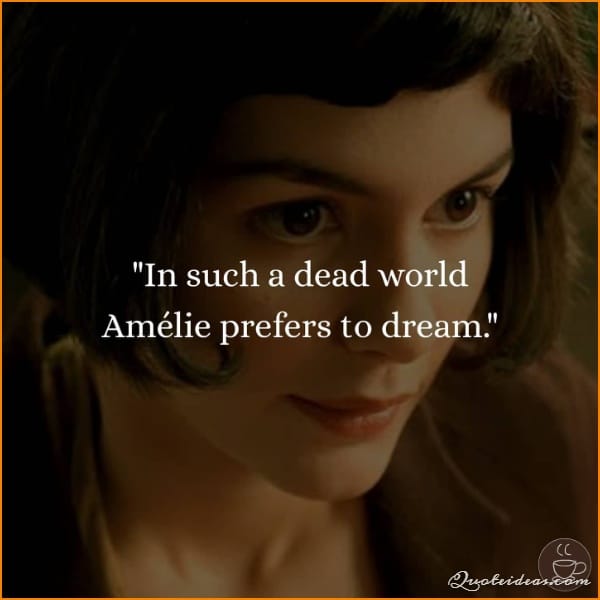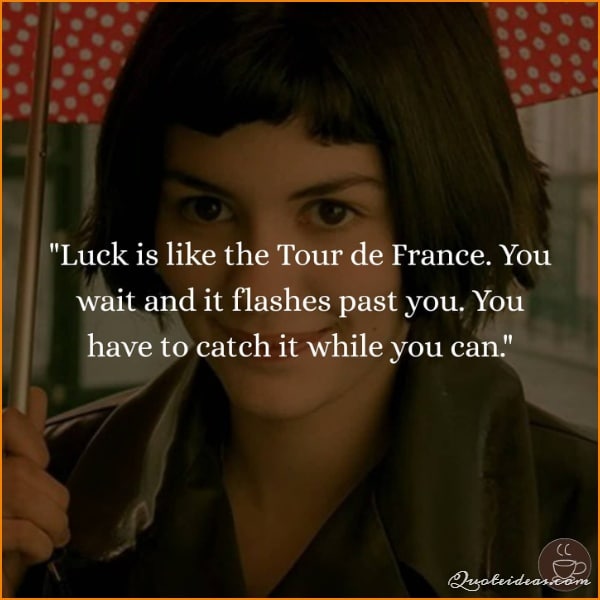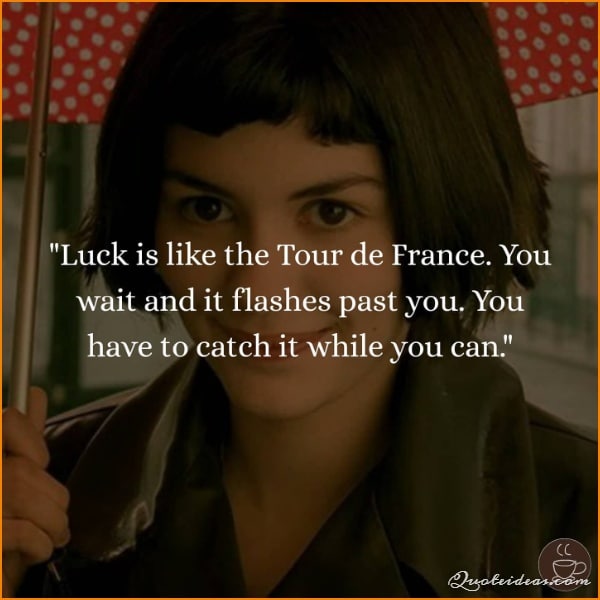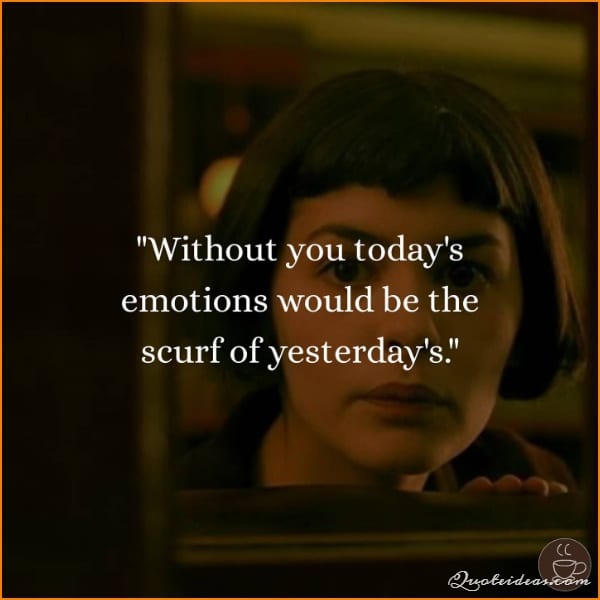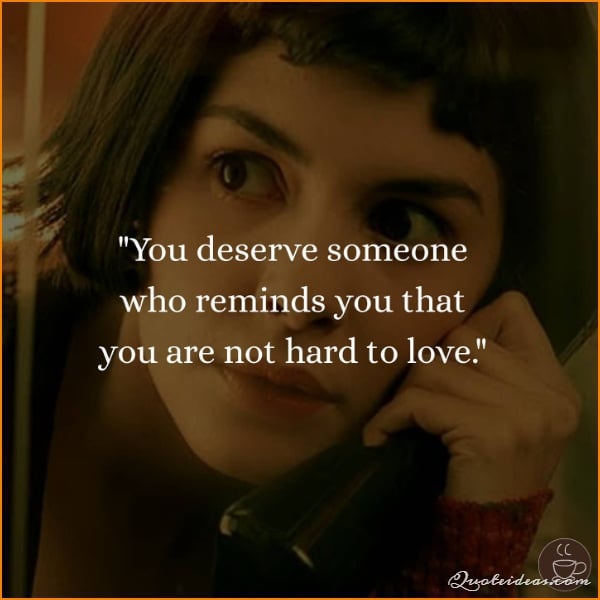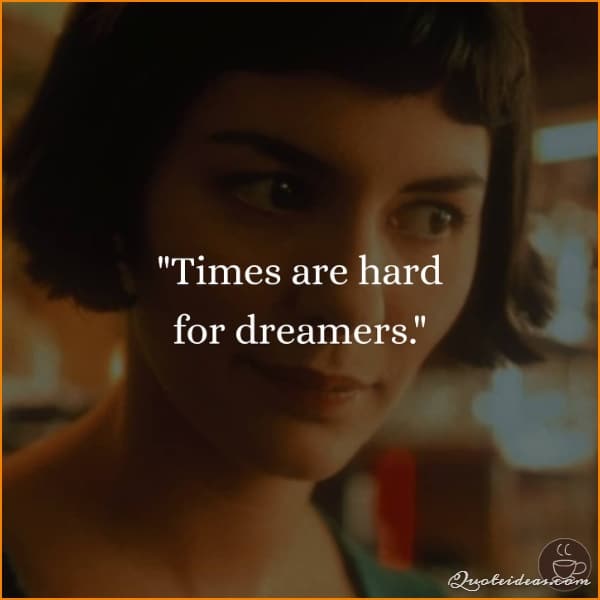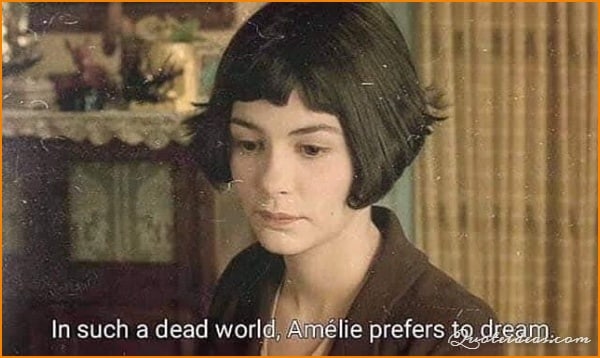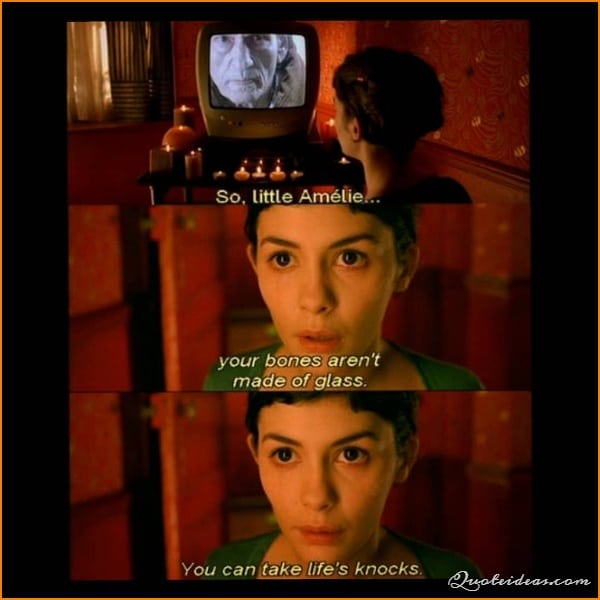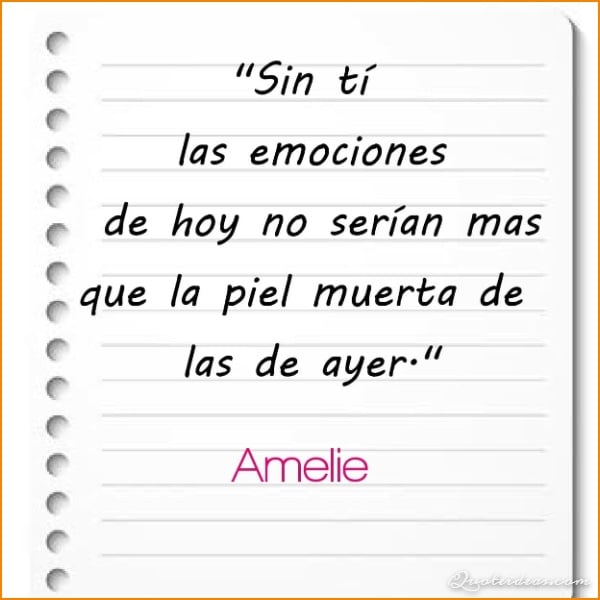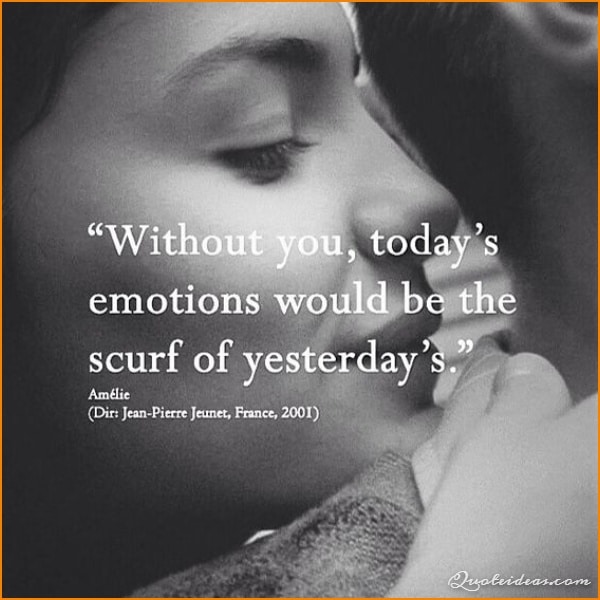 Conclusion:
"Amelie" captured the hearts of audiences around the world with its unique gaze, memorable characters, and inspiring message of hope and human connection. Whether you're a fan of romantic comedies or foreign films, or just appreciate a good story, "Amelie" is sure to leave a lasting impression.
Read More About Amelie's Movie here.
---